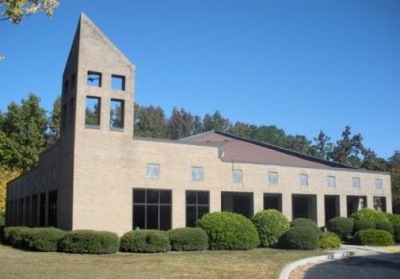 Mission Statement: As a Christ-centered community of faith, St. James UMC will be a reflection of God's love through God's spirit. Our community of faith seeks to be welcoming and open to all. We strive to be a spiritually growing congregation where we focus on meeting the needs of the entire congregation and surrounding communities. With God's guidance, we will offer uplifting praise and worship by providing a variety of opportunities for learning God's word. We will continue to encourage and expand active involvement and participation within the life of this community of faith. We also endeavor to be intentional about teaching and leading our children and youth into a life of serving Jesus Christ so that they will be able to become God-led future leaders in every aspect of their lives. We believe through faith and prayer that our vision will be realized in this community of faith and beyond.

Sunday services are at 8:45 and at 11:00 a.m. The 8:45 service is a blended form of worship with music being provided by St. James' Praise Band "Master Plan." The latter service is more traditional. Children's Church is available for both the 11:00 service.

Sunday School for all ages begins at 10:00 a.m. This includes three adult classes, plus a new adult class for young mothers. A nursery is available during both services and the Sunday School hour.

Rev. A. Judson King, pastor

512 St. James Ave., Goose Creek SC 29445

(843) 553-3117

Regular office hours are 10:00 a.m.-3:00 p.m. Mondays through Thursdays. You may call and leave a message at other times.