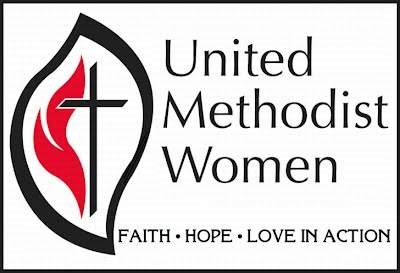 Fellowship Circle


The Friendship Circle will meet on Tuesday, November 8, at 10:30 a.m. in the Fellowship Hall.

The Caring Hands Circle will not meet until further notice.

Christmas Gifts

The UMW will have RADA products available for your Christmas Gifts. Just ask Susan Stewart to see a catalog. Last order will go out December 4.

Contact Susan Stewart if interested.

Susan Stewart

843-870-5386


craftysusan@att.net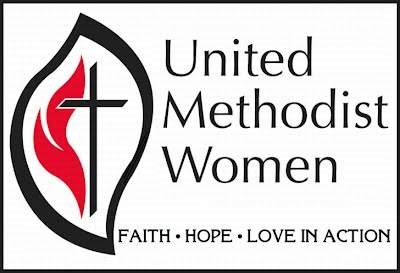 Purpose: The organized unit of United Methodist Women shall be a community of women whose purpose is to know God and experience freedom as whole persons through Jesus Christ; to develop a creative, supportive fellowship; and to expand concepts of mission through participation in the global ministries of the church.

The United Methodist Women emphasis is on Missions that benefit Women and Children. Here are a few they support:

1. Killingsworth Home: http://killingsworth.org/ "Killingsworth is a unique community residence for women who are emerging from crisis situations. Killingsworth is a ministry of the United Methodist Women who provide financial support as well as resourcing and training for the staff and the Board of Directors. United Methodist Church members across South Carolina contribute volunteer service and fundraising support as well."

2. Columbia Bethlehem Community Center: http://bethlehemcenter.umcsc.org/ "Vision: We envision that the Columbia Bethlehem Community Center will be the premiere community center for Children and families of the Midlands." "Mission: To educate and enrich the lives of individuals and families in the Midland to help them achieve their own success. The Columbia Bethlehem Community Center continuously evolves to meet the relevant needs of its community offering various services throughout the years such as afterschool programs, youth, summer camps, GED preparation course and job training."

3. Wallace Family Life Center: http://wflc.tripod.com/ "Mission: The Wallace Family Life Center is a specialized ministry of the United Methodist Women of South Carolina that has been serving the Wallace and Marlboro County communities since 1979. Our Mission is to provide educational, cultural, recreational and religious programs to enrich the lives of people in the Wallace Community."

4. Rural Mission: - Johns Island, http://ruralmission.org/ "Statement of Purpose: Rural mission works to strengthen fragile Sea island houses one plank, nail, floor and roof at a time. Our mission is to restore the foundation of our community, its families by repairing the homes in which they live. We believe human dignity thrives in a place that is safe and secure. We are committed to ensuring that no matter how modest a home may be, its residents can sleep easily, knowing they are safe within it. We are strengthened by Volunteers, engaged leaders, donors, and deserving neighbors who are all guided by something greater than self. "

5. My Sister's House: http://mysistershouse.org/ "Mission: My Sister's House is a nonprofit organization that provides services, programs and resources to empower victims of domestic violence and their children to be free of abuse. Vision: To end the cycle of domestic violence in the tri-county are and align My Sister's House Inc. with SCCADVSA in the effort to end domestic violence in South Carolina."

6. Helping Hands of Goose Creek: - Goose Creek, http://helpinghandsofgoosecreek.org/ "Mission: To provide food to people in need as they strive to increase self-sufficiency. To serve as a community resource for other means of assistance, Literacy, Training, Household goods, Clothing and support for people in crisis."

If you would like to help the United Methodist Women in any one of their missions you are more than welcome. You do not need to be a member of the St. James United Methodist Church to join or help in missions. Any Women may join; you do not need to be a member of the church to participate. There are no costs, fees, or dues to become a member. During meetings a donation may be made, not because you have too, but because you want to.

Some of the other missions are:

1. Health Kits for Rural Missions: On May 20th, we delivered 70 health kit bags and a large box of extra health kit supplies to the Rural Mission on John's Island. The staff was very excited to receive the health kits. They are expecting the migrant children to arrive within the next two weeks. They told us that the health kits are definitely used and very appreciated. Thank you to everyone who filled a bag.

2. Christmas Boxes for Children overseas.

3. Through Education, Reading, and programs the United Methodist Women try to understand Women around the World, focused on specific needs from what the group is reading and learning about at the time.

ACTIVITIES/EVENTS: United Methodist Women have yard sales as fundraisers to fund missions, or donate to local Charities in need. In June they host a Salad Super, December a Christmas Dinner, and work with Stratford High Students in mission to support Guardian Ad Litem Children.

The United Methodist Women meet the 2nd Tuesday of every month at 10:30 am, in the meeting room, located inside the St. James United Methodist Church. All women are invited to attend.

For more information you may contact Susan Stewart, President, United Methodist Women, at 843-553-3117.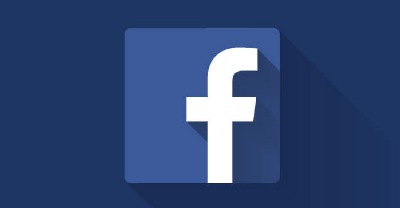 "LIKE" us on Facebook at: St James United Methodist Church Goose Creek

For South Carolina, Charleston District, United Methodist Women information you can visit: www.charlestonmethodism.org/