The UMM Group meets the fourth Monday of every month at 7:00 p.m. in the fellowship hall classroom. All men are invited.

Looking forward to seeing you on Monday, November 28th.

Mission Statement: United Methodist Men shall be a creative, supportive fellowship of men who seek to know Jesus Christ, to grow spiritually and to seek daily his will.

Our primary purpose is to declare the centrality of Christ in the lives of men and in all their relationships. It is the mission of the United Methodist Men of St. James United Methodist Church to lead others to our church and ultimately to Christ. We will do this by reaching out to other men in an unconventional manner. We will reach out to other by doing activities that are of interest to men. If is our hope in doing these activities we show other that participation in church is fun and a fulfilling experience. It is our hope that others will see this and want to join our activities. And by doing so answer the question of "What does it mean to be a man who serves the Lord?" We will provide service to our community. We will assist in the local mission work of the church. We will help others in the community by working on projects that provide for the basic needs of others. We will join together to do things of common interest and to share in God's love for man and for men.

Purpose: To provide a supportive fellowship for men seeking to know Jesus Christ, grow spiritually, see His will and help other find a welcoming place for Christ in their hearts and lives. The UMM's programs, activities and special events are closely related to the overall mission of the Church.

Membership: Any man who understand and accepts the Christian principles and purposes of the UMM is welcome to join our fellowship.

Goal: Our goal is to empower the ministry of Jesus Christ through men within the congregation of the UMC.

Pathway: Our pathway is a lifelong commitment to spiritual growth to maturity as Christ followers. Our spiritual formation is marked by spiritual reproductions, as our faith passes on in others.

Why is men's ministry important?

1. Men lead others best by modeling Jesus Christ in thoughts, words and deeds.

2. Spiritual maturity is signified in spiritual reproduction, as the faith of mature disciples passes on in others.

3. Men growing in Christ become effective spiritual leader in their homes and congregations, working as partners with their spouses and congregational leaders - boy lay and clergy.

4. Everything desired from and through men comes as a result of men growing spiritually and maturing as disciples: family blessings, stewardship, service, outreach, prayer, spiritual leadership, lifestyle evangelism, and faithful obedience. Men are foundational to the life and health of the church.

5. When a man lives daily in surrendered faith, God is honored an many lives are blessed. Transformed hearts are forged only within Christ-centered lives-nothing less is our acceptable offering; nothing less truly reveals Christ.

For South Carolina, Charleston District, United Methodist Men information you can also visit: www.charlestonmethodism.org/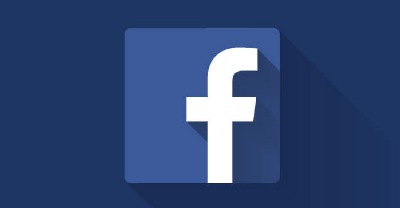 "LIKE" us on Facebook at: St James United Methodist Church Goose Creek